BEFORE WE DESIGN, BEFORE WE BUILD… WE LISTEN
OVER 40 YEARS OF EXPERTISE IN COMMERCIAL AND INDUSTRIAL CONSTRUCTION
AN AWARD WINNING DESIGN-BUILD COMPANY
Ancon Construction, a regional leader in the design-build industry, has defined architecture and construction in the Michiana area since 1975. We will help you every step of the way – from initial concept to fully finished facility. Our experience has taught us that to be the best, we must do more than just design and build – we must listen, so that we can fully understand and anticipate your needs and present the best solutions.
Financial, Healthcare, Retail & Institutional Projects Completed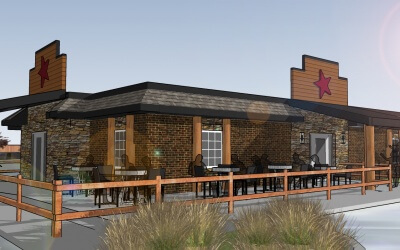 Rod-n-Reel Coffee, Inc., Cabin Coffee Company, and Architect-General Contractor Ancon Construction are excited to announce that work has commenced on a new Cabin Coffee Company franchise location in Goshen.  The coffee shop will be located in the former Key Bank... read more
The Ancon team listened to our needs and provided the most cost effective solution.
Mary Cripe
They listened to what we wanted.  They created a concept that looked as though it was always here!  Every little detail was exactly what we were wanting.
Mike Smith
Excellence prevailed from start to finish on a complicated project.
Jeffrey Mader
Our budget constraints were stringent!  Thanks to the Ancon team, we have a design in hand to accomplish everything we envision at the onset with an investment we can achieve.  We cannot be more pleased with the outcome.
Tom Keller
Goshen High School
Goshen Middle School
Buffalo Wild Wings
Champagne Metals
South Bend Cubs
Goodwill - Dyer
Potawatomi Zoo
Hoosier Racing Tire
T-Mobile
Cabin Coffee Company
Shoppes at Edison Lakes
Masterbrand
NIBCO
Morrison Industrial Equipment
Martins Super Market
Martins Super Market
Goodwill - Concord
First State Bank
Prairie Street Mennonite Church
Dental Care Alliance
Aegis Dental Group