BEFORE WE DESIGN, BEFORE WE BUILD… WE LISTEN
CELEBRATING 40 YEARS OF EXPERTISE IN COMMERCIAL AND INDUSTRIAL CONSTRUCTION
A DESIGN-BUILD COMPANY
Ancon Construction, a regional leader in the design-build industry, has defined architecture and construction in the Michiana area since 1975. We will help you every step of the way – from initial concept to fully finished facility. Our experience has taught us that to be the best, we must do more than just design and build – we must listen, so that we can fully understand and anticipate your needs and present the best solutions.
PROJECTS WITH GOODWILL INDUSTRIES OF MICHIANA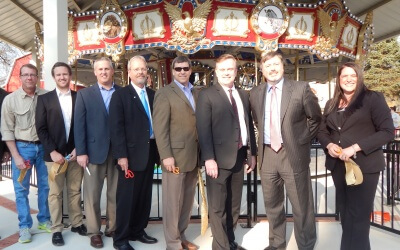 On Thursday, April 14, the Potawatomi Zoo hosted a VIP ribbon cutting ceremony to unveil the new Endangered Species Carousel and plaza.  The new carousel, featuring 18 hand-crafted animals, is part of a multi-phase entrance plaza project – which has been in the... read more
The Ancon team listened to our needs and provided the most cost effective solution.
Mary Cripe
They listened to what we wanted.  They created a concept that looked as though it was always here!  Every little detail was exactly what we were wanting.
Mike Smith
Excellence prevailed from start to finish on a complicated project.
Jeffrey Mader
Our budget constraints were stringent!  Thanks to the Ancon team, we have a design in hand to accomplish everything we envision at the onset with an investment we can achieve.  We cannot be more pleased with the outcome.
Tom Keller
New Construction Information:
Gary Wetzel:  (574) 971-6714
CORPORATE OFFICES
2146 Elkhart Road Goshen, IN 46526
Phone: (574) 533-9561
TollFree: (800) 414-4717
Fax: (574) 534-5546
Renovation Information:
Todd Stone:  (574) 238-6272